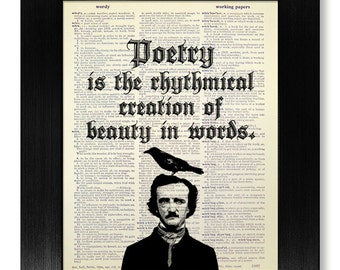 The National Curriculum for English in Key Stage 2 has, as Statutory requirements, the need for pupils to develop the ability to speak expressively and fluently and to be able to commit poems to memory – to learn them by heart.
Whilst I was a big fan of Spike Milligan as a kid, and whilst I have always been partial to a lewd limerick, my own personal engagement with published poetry is quite minimal when compared with my engagement with fiction. Despite having studied English Language and English Literature up to A Level, I have always had only a passing familiarity with the classics of the poetry canon. I write more poems than I read, and I am sure this goes some way to explaining the clunky nature of my own emotive oeuvre.
As I type this, I am trying to think of even just one poem that I know by heart. The closest I come to having memorised a full poem is with Philip Larkin's 'This Be The Verse', though I have a mental cloud in the second stanza. I have almost but not quite got the Jabberwocky in me. Shakespeare's Sonnet 116 comes and goes and actually, as I am thinking, it is probably only William Blake's 'London' which is committed fully to memory.
Do I feel as though I have been disadvantaged by having not learnt poems by heart? No, not really. Would I like to have been able to do it, for my own pleasure and engagement with the English Language? Absolutely. Poetry recital is one of the very few elements of the  primary English curriculum which is not directly tested at the end of KS2 – this means it will either be gently sidelined by time-starved teachers or if the opportunity it maximised, it gives an opportunity to engage in learning purely for the pleasure of learning.
I love hearing poetic language spoken. The generation of Spoken Word artists getting their message across over Youtube are bringing a new level of popularity and coolness to children and young people that echoes the way that John Cooper Clarke – a personal hero of mine – brought poetry to the people. I have shared poems with children in the last few years that have brought them to tears, and none more so that Prince Ea's 'Dear Future Generations: Sorry'.
When I have showed this to my Year 4 and Year 5 classes, it has moved them and when looking over at the children, as they absorbed his words, I felt a lump in my throat. There is a peculiar power to poetry, and it is exciting to think that the children we teach might be able to channel its forces. I think that for children to be engaging with, learning by heart and performing these poems is a great way to do it.
Like any element of teaching, learning poetry by heart can be either an invigorating labour of love or a miserable chore of rote depending on the quality of the instruction. It is not easy, and for many of us, learning by heart is a very unfamiliar task and not necessarily something we ourselves have had to do. The majority of pupils that I teach are engaged in Quranic study and have a deeply developed ability to memorise and recite powerful words – I think this new element of their English learning will play to their strengths, in this regard.
Over the next few weeks, I am exploring poetry with my pupils, widening their eyes with the works of Oscar Wilde, Edgar Allen Poe, John Cooper Clarke, Debjani Chatterji, Carol Ann Oates, Stevie Smith (with caution), Dr Seuss, Benjamin Zephaniah, Prince Ea, Spike Milligan … oh my word I cannot wait.
I'll blog their progress in memorising and in their ability to perform with expression.